I found this rather sick looking cloth doll in an op shop while sniffing around for a good barging. Tucked away in the box of worn out men's undies with the odour of a rather ammonia smell this doll was just coming to the surface as I walked past. She caught my eye dressed poorly in an old cotton dress half eaten by moth which thrives in ammonia conditions. I felt sorry for her quick smart and took her to the counter and we both checked out.
I had big plans for her. As soon as I was back in my camp I unpeeled her layers of filthy clothing gave her a good scrub up in the tub. Pulled out the good old sewing machine and made her a large coat. I fixed up a head dress and a scarf and before I could count to 237 she turned into a prince. No kissing the frog. She just transferred into a prince. What an easy sex change without an operation turning skin inside out. That's breathtaking.
What to do with a prince on hands when you don't live with a royal family anyway? Well some of my textile work was to be a part of an exhibition in Cairns and what a great opportunity for a prince to show off. There was no doubt that this prince originated from Egypt as I saw a few old fellows like him when Peder and me visited the Great Pyramids on the outskirts of Cairo some years ago. This one fellow in particular was riding a most beautiful dressed up camel indeed a sign of a prestigious ownership. The rider was aiming straight at Peder. He pulled up just in front of him and offered 1500 camels on the spot if he could have me as part of his harem.
Peder was a bit taken aback and also a bit flabbergasted as he had never thought of trading me in. Peder being smart as usual overcame any problems in the world and kindly said to the Egyptian camel rider that he did not have room for 1500 camels in his small truck in which he lived back home in Australia. Peder also informed the camel man that we do have some very strict import regulation when it comes to camels. Had the dear camel man read the Attorney-General's Department Report for Cocos Islands Quarantine Station Outline Development Plan May 2010? Of cause not! Silly question!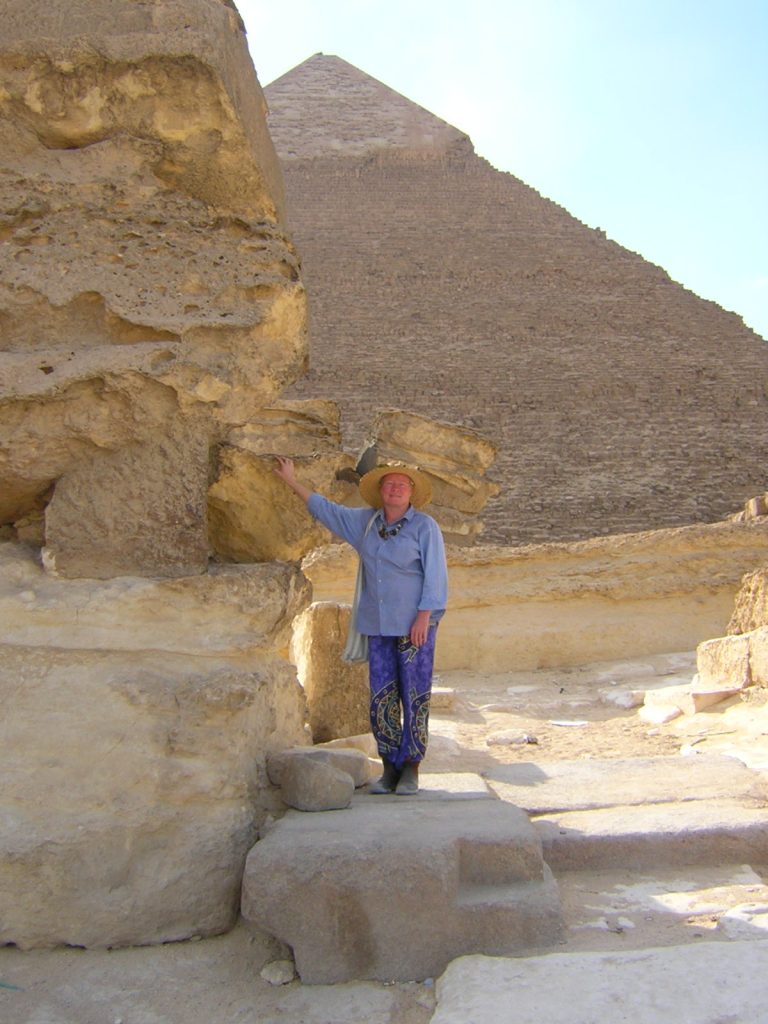 Any way Peder being in his very own element kept mumbling on to his best ability. "We have the most pure breed of camels in the world and we got plenty of them". Has the camel man heard of Burke and Wills expedition in 1860? And did the camel man know that Muslim cameleers began their own business in Australia, importing and running camel trains and by 1890 these guys dominated the market. They were called Afghans or Ghans. However now we have road trains much faster that a camel can drag a ton of feathers around in the desert and the Ghan railway line is also up and running from Adelaide to Darwin a stretch of 2,979 km.
"That's cool", said the camel man and his camel shook its head in bewilderment. Well what a great laugh they both had when the Egyptian camel man realised that he had just met one of the world's greatest Bedouins. They laughed their heads off for several hours but you have to realise that in the desert of Egypt it gets hot during mid day so it all had to come to an end. We walked back to our tour guide and jumped back on the bus and went for a ride to down town dusty Cairo.
A prince needs a name so he knows first of all who he is and secondarily where he comes from. I scratched my head for days until I remembered that I actually live in modern times and so I connected to the World Wide Web and looked up male Egyptian's names. (What would we do without the Web these days? Even spiders get caught in them!)Gosh so many weird names most of them difficult to pronounce and which one to choose. Somehow one name stood out amongst all others. "Ankhhaf".
Prince Ankhhaf was an Egyptian prince and served as a counsellor and overseer of works requested by Pharaoh Khufu, who was Ankhhaf's half-brother. Ankhhaf  lived during Egypt's 4th Dynasty (c2613 to c 2494 BC) BC can either be interpreted as Before Christ or Before Children all depending who you are. His wife was Princess Hetepheres.
Ankhhaf was a son of Pharaoh Sneferu and an unknown wife. How can you not know your wife and the woman who gives birth to your son? Only asking!  Of cause a Pharaoh could have lots and lots of wives, as he had lots and lots of money, gold, other minerals and microbes, land, slaves, boats and therefore power like you have many friends and can't always remember who they all are but their faces looks familiar.
Ankhhaf's tomb in Giza depicts his sister-wife Princess Hetepheres. Hetepheres was the eldest daughter of Sneferu and Queen Hetepheres the 1st and thus Ankhhaf's half-sister!!!!
Gosh I thought it was only in modern times that we have complicated family relations such as my husband has five kids I myself only created two with my first boyfriend but then we share another three and all my uncles are divorced twice which was a matter of living in a world of competition. But in the end they never worried about getting married again. It was too expensive to get a divorce. They just had a fabulous time together and I think they have some 32 kids between them. The most impressive input in this story is that they will all live forever happy supporting each other in pursuing their goal in life. How awesome is that?
Anyway with a bit more research under my wings (and I mean serious research. You don't think that I just make up things! Do you?)I found out that the Pharaoh Khufu built the Great Pyramids in Giza the ones we went to. Well not quite true. Khufu had thousands of slaves and they build the Great Pyramids (dropping dead like flies in a bucket of water) of Giza which is also known as the Pyramid of Khufu. You wonder how they build them. I don't think anyone ever worked that out. One thing for sure they were extremely clever people in them days. The Pyramid of Khufu is the largest of the three pyramids in the Giza pyramid complex. It is the oldest of the "Seven Wonders of the Ancient World" and the only one to remain largely intact. It was just amazing to stand there in the middle of the desert in 35 degrees Celsius app. 30 minutes camel drive from Downtown Cairo and ogle at such an old master piece of a building. It is 146.5 metre tall and the Great Pyramid was the tallest man-made structure in the world for more than 3.800 years! Bon voyage to all of you. Put it on your bucket list.
So it was Prince Ankhhaf himself on that camel that day at Giza. Wow what a coincident. Fancy I could have been a princess by now and have lovely cotton dresses to wear. I could be writing on papyrus and not this blinking computer I have. I could live in the Elephantine temple that we also visited. It is situated right on the Nile on the Elephantine Island at Aswan Upper Egypt.
If you can manage to see the island from a bird's eye view you will see that it is shaped like an elephant's tusk.  There is actually a photo of Peder and me inside the Elephantine temple on this web site. How amazing is that?
Prince Ankhhaf had a whale of a time during the textile exhibition in Cairns. He enjoyed the admiration from all the pretty girls from the nearby kindergarten. They wanted to hug and kiss him and he was treated lollies with lovely lolly wrapping paper. I kept all the wrapping paper and I am going to make him a special gift one of these busy app days.  
The exhibition came to an end like a lot of happenings in life. Prince Ankhhaf wanted to retire to a nice tomb on his own and what better place than my messy shed. Yes any girl in the world needs her shed or a temple to stock pile any gold and silver ribbon, fabric trash, beads, shells, old shoe laces, silk and cotton fabric. You name it! You need it!
So the Prince Ankhhaf had a dark but quiet time in the shed. We came to visit now and again but he had gone into hibernation we thought. He was happy and we got to know that he believe in reincarnation and he knew that one day he would wake up from the dark ages. If you have a close look at the photo of Prince Ankhhaf you can see he is wearing the Ankh the symbol of reincarnation itself. Wow, it is a part of his name. Mighty Pharaoh I think I am a genius. Ankh and Ankhhaf!
Here the other day at the shed I heard this coughing and sneezing from a shelf with star dust and pretty floral fabrics. Out wandered the Prince Ankhhaf ready for a new chapter in a new life! Mareeba might not be the smartest place in the world for an Egyptian Prince to re-incarnate but the town has potentials that are for sure.